5 tips for Better Fine Art Wedding Ceremony Photography
2016 brought some of my favorite ceremony sites to photograph and after narrowing the selection to my personal loves, noticed that they all share a common recipe that made me love them (I had no choice in the matter, really). I'm sharing the simple tips I have found to create a beautiful ceremony site that's both intimate and intentional
Natural light/outdoor weddings
If you're planning an outdoor wedding, we thank you in advance! If your day is indoors, consult with your photographer on how to make best use of your light sources.
Ceremony floral design
We love it when couples make their ceremonies an intentional time and think it's particularly special when you use beautiful floral design to create that intimate and romantic atmosphere for you to share your commitments to each other. Talk with your florist about how you can create something that makes a statement for your ceremony (and how they can help you enjoy that design into your reception as well!)
Ceremony time of day
I cannot communicate how important this is! My favorite ceremonies were planned for later in the day so the couples could take advantage of the softening sunlight. These couples did this after consulting with us so if you like the way your photographer has photographed weddings in similar conditions, do share with them what you like and ask how you can achieve that. They/we are the experts on utilizing the conditions available and should have some great recommendations for you.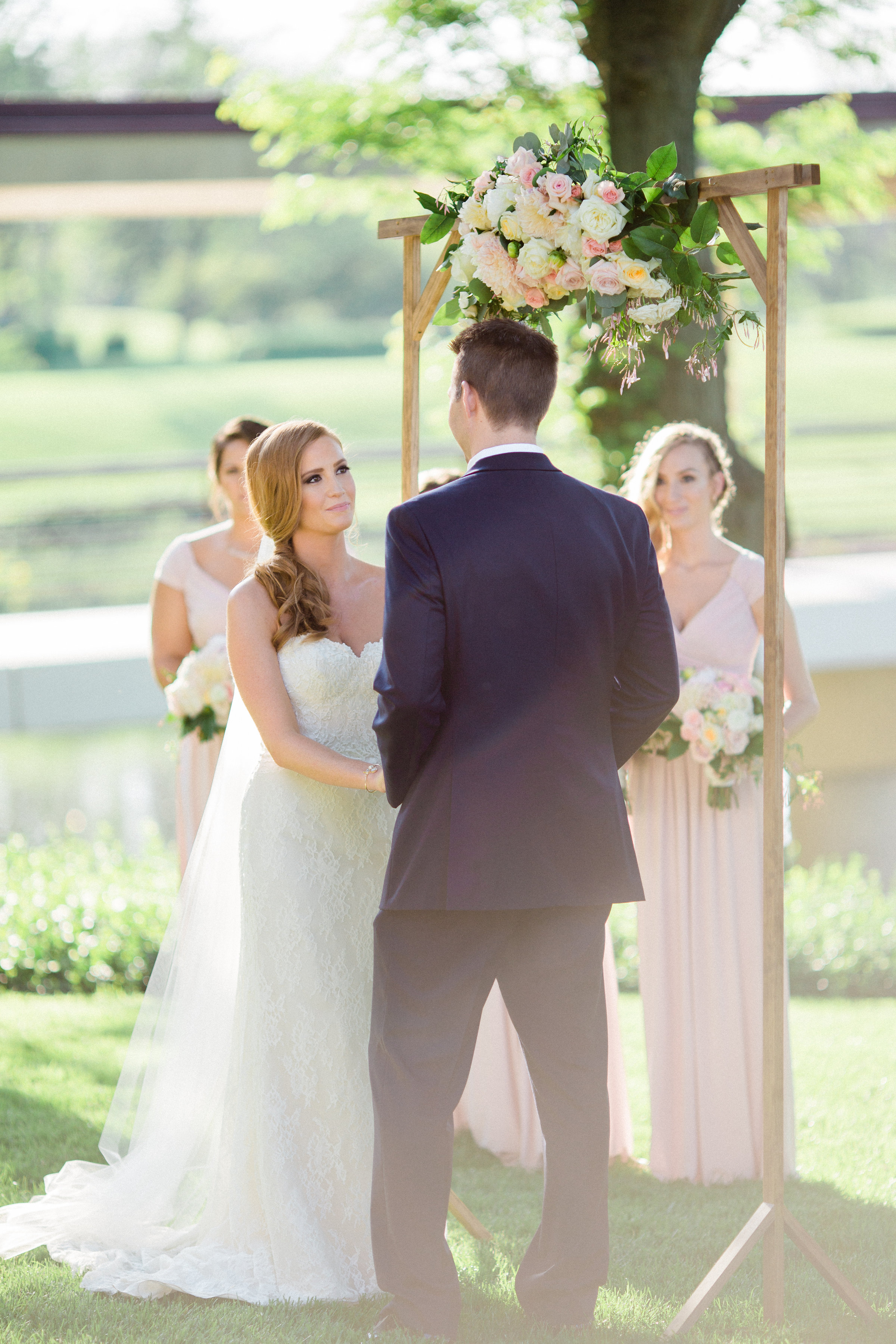 Ceremony location
all of these ceremony spots had beautiful locations, but notice the direction? They're all facing west-ish (so technical, right?) Because our clients were aware of our shooting style and asked us how to get the look they wanted in their photos, they adjusted the time of their ceremony and the location so we could photograph backlight and in softer light
Your guests are making some sacrifices to be with you! When the ceremony time comes, It takes a lot patience and dedication for a guest to sit quietly amid a group of people they probably haven't seen in a while! Show your guests your gratitude during your ceremony time with a few thoughtful touches. Choose some pretty chairs for them to sit in and pass them a champagne flute or cocktail as they enter the ceremony site to thank them for their commitment to you during that span of time.