Reflections and Home Tour of the #Boothhome
Today feels a little bittersweet. We've lived in our beautiful townhome for 2 years and in that time, we've worked hard to bring it to life and give it the style we always envisioned. So much growth and change has happened in this home and as we prepare to list our home for sale, I got a bit nostalgic at all the memories we've made here.
Decorating real walls, dealing with metaphorical walls
For me, this home has been my cocoon. Through some intense trials and pain, I've retreated here and felt safe. As we're leaving this place, I feel like I'm leaving like a different person, someone who's emerging from her cocoon! It was in this place that I lost my "perfect" side job and decided to become a full time business owner. It was here that I began facing some intense fear surrounding risk, the unknown, owning a business, and who I was as a person.
These walls have been there through many losses-lost pregnancies, lost relationships, lost business deals, and lost sense of identity. There were times that my cocoon was the only thing that felt safe when everything around me was being taken away.
But during that journey, I began finding hope again. I began seeing God's abundance in my life, finding such love and acceptance in my husband, some really life giving friendships and I began allowing myself to grieve my miscarriages. I began to learn how to really OWN a business and not work for a business. I began living more confidently and respecting the deep waters I'd been through. It has been an amazing journey of renewal that I'm still in awe of.
Developing a point of view through self-discovery
We came into this home with very little idea of our personal aesthetic and taste. During our time here, we've traveled the world and identified our sense of style in those travels. It's fun to see that we're leaving this place with a confident idea of our design sense and how we'd interpret that in any situation.
It was during this transformative time in my life, that Stephen and I began brainstorming new ideas for our home design. Since I wasn't spending my energy dealing with fear and grief, I finally had room in my mind again to be creative! All of a sudden, life had so many opportunities and I wanted to explore them!
As we leave this home, we hope you see a sense of our growth journey here. The confidence I now live in, the sense of wonder and exploration we want to cultivate, and the simple, textural approach we take to home interiors.
The kitchen was my favorite transformation, with it's soothing carrara marble inspired palette and simple styling. My favorite design element in this house, however has got to be our charcoal plank accent wall in our living room! This element was the perfect way to create a sense of division in our open concept floor plan, giving the living room a defined sense of place. It made our already tall 9 foot ceilings seem even taller, and it gave the perfect nod to our love of travel.
Our master bedroom confused us when we purchased this home. The layout seemed funny even thought the room seemed huge. After a few iterations, we figured out how to really show off this room for all it's space and glorious window light! The layout wasn't the problem at all! It was just how it was used!
Our guest bedrooms were our latest project and, though we haven't really had anyone here to enjoy them since we've completed them, we just love what we've created. Stephen really wanted a simple, clean design for each room with a soothing, refined look. He completely transformed those rooms on his own and I love what he did! I totally want to use those designs in our new home!
So as we list our home, we hope you enjoy our home tour! And we hope you see us in it and the amazing journey we've been on here!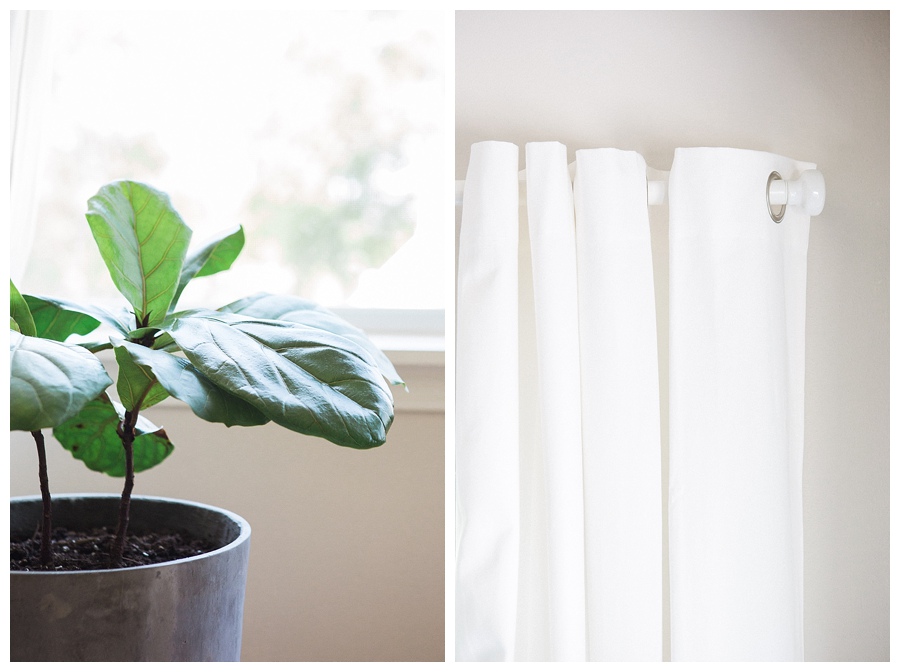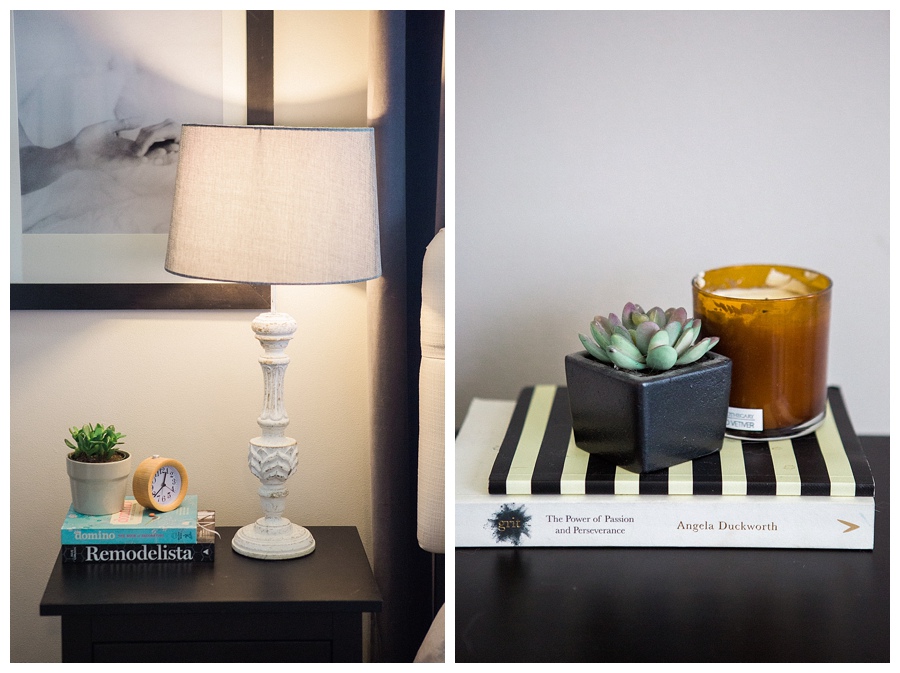 Before + After
When we first attended an open house at this townhome, it took us some time and thought to get on-board with living here. The space was not to our taste at all initially.
After spending more time in the place on a second showing, we began to see more potential. Once we were able to look past the paint colors, basic finishings and furniture choices, we noticed the high ceilings, lots of light, an open floor plan and ample square footage.
We knew we could transform the space to be what we really wanted and we worked so hard to being our vision of what the space could be to fruition.